The Use of Complementary and Integrative Health Approaches for Chronic Musculoskeletal Pain in Younger US Veterans: An Economic Evaluation
---
SOURCE:   PLoS One. 2019 (Jun 5); 14 (6): e0217831

Valerie F. Williams, MA, MS; Leslie L. Clark, PhD, MS; Mark G. McNellis, PhD
RAND Corporation,
Santa Monica, California,
United States of America.
---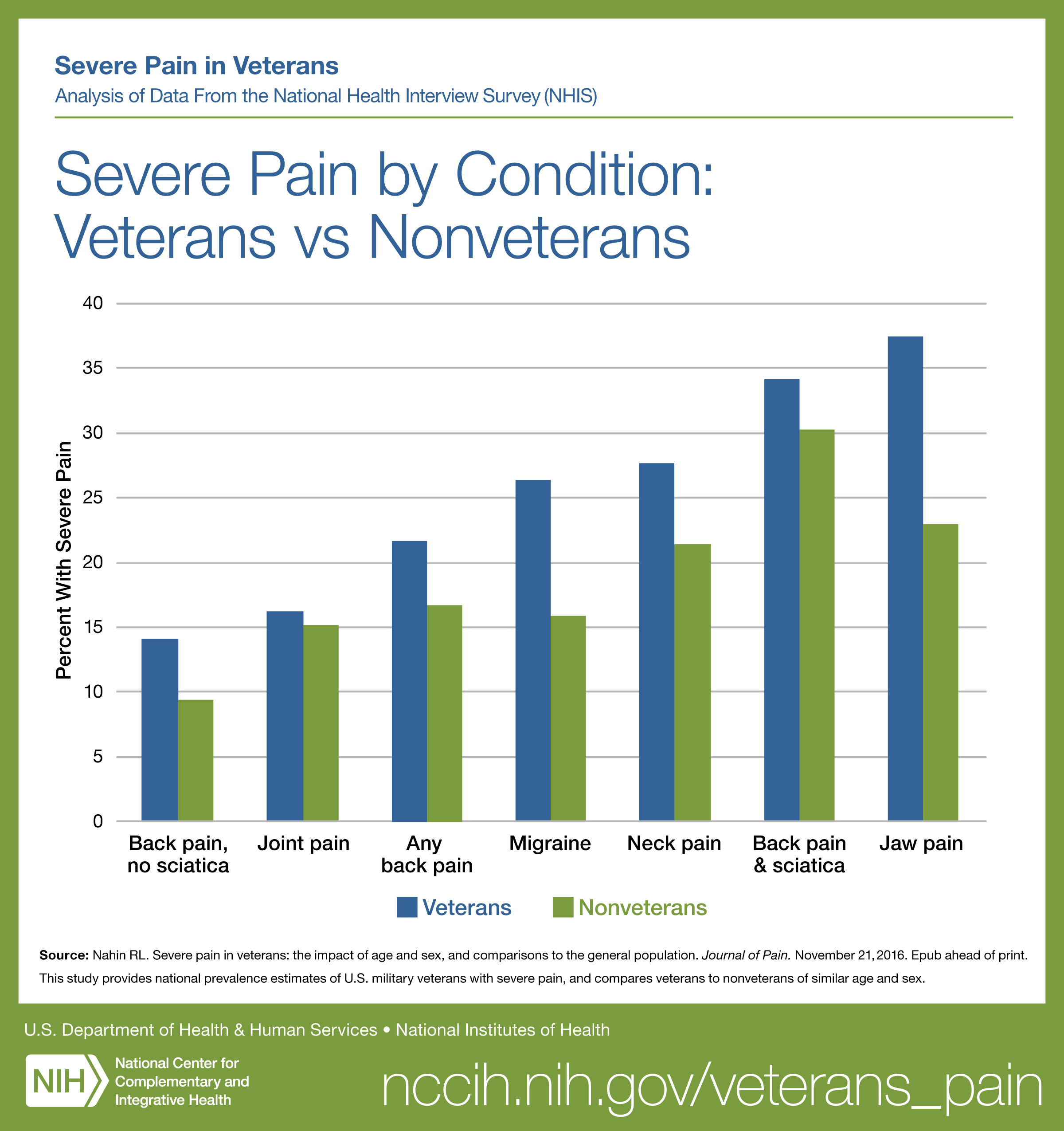 OBJECTIVES:   To estimate the cost-effectiveness to the US Veterans Health Administration (VA) of the use of complementary and integrative health (CIH) approaches by younger Veterans with chronic musculoskeletal disorder (MSD) pain.
PERSPECTIVE:   VA healthcare system.
METHODS:   We used a propensity score-adjusted hierarchical linear modeling (HLM), and 2010-2013 VA administrative data to estimate differences in VA healthcare costs, pain intensity (0-10 numerical rating scale), and opioid use between CIH users and nonusers. We identified CIH use in Veterans' medical records through Current Procedural Terminology, VA workload tracking, and provider-type codes.
There are more articles like this @ our: