The Association Between Cervical Degenerative MRI Findings and Self-reported Neck Pain, Disability and Headache: A Cross-sectional Exploratory Study
---
SOURCE: Chiropractic & Manual Therapies 2023 (Oct 11); 31: 45
Rikke K Jensen • Kristina B Dissing • Tue S Jensen • Stine H Clausen • Bodil Arnbak
Department of Sports Science and Clinical Biomechanics,
Center for Muscle and Joint Health,
University of Southern Denmark,
Odense, Denmark.
---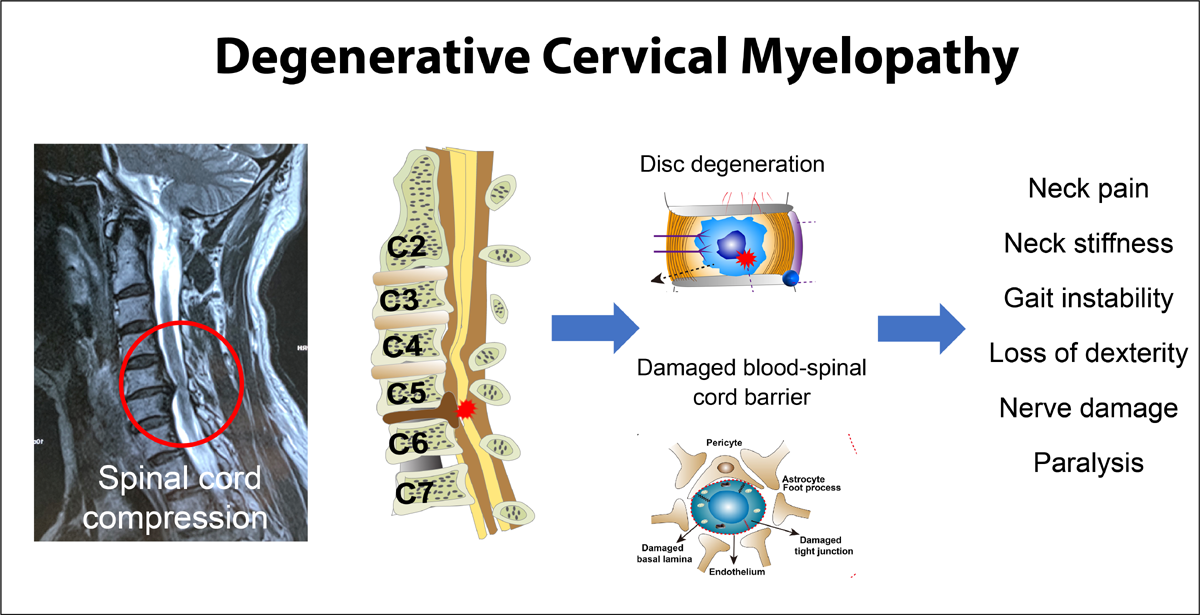 FROM: J. Clin. Med. 2021
---
Background: Neck pain and headache are highly prevalent conditions and leading causes of disability worldwide. Although MRI is widely used in the management of these conditions, there is uncertainty about the clinical significance of cervical MRI findings in patients with neck pain or headache. Therefore, this study aims to investigate the association between cervical degenerative MRI findings and self-reported neck pain, neck disability, and headache.
Methods: This study was a secondary analysis of a cohort of patients with low back pain aged 18-40 years recruited from a non-surgical outpatient spine clinic. The cervical MRI and outcome measures used in this analysis were collected at a four-year follow-up (2014-2017). Self-reported outcome measures included neck pain intensity, neck disability as measured by the Neck Disability Index, and headache as measured by a single NDI item. Cervical MRI findings included disc degeneration, disc contour changes, and vertebral endplate signal changes (VESC). Multivariable logistic regression analyses, adjusted for age and sex, were used to analyse the associations between MRI findings and neck pain, neck disability, and headache.
There are more articles like this @ our: