Chiropractic Care of a Female Veteran After Cervical Total Disk Replacement: A Case Report
---
SOURCE: J Chiropractic Medicine 2022 (Mar); 21 (1): 60–65
---
Michael Mortenson DC, Anna Montgomery MPH, Glenn Buttermann MD
Whole Health Department,
Fargo VA Healthcare System,
Fargo, North Dakota.
---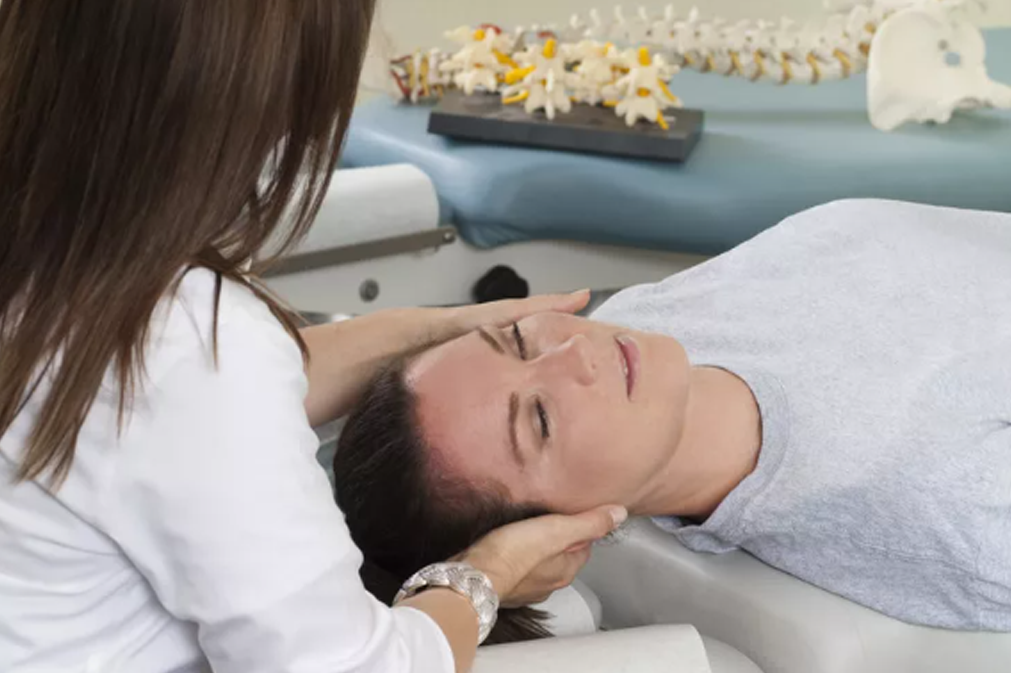 ---
Objective: The purpose of this case study is to describe chiropractic care of the cervical spine for a patient who previously underwent cervical total disk replacement (CTDR) of the C5–6 and C6–7 disks.
Clinical features: A 42–year-old female veteran of the U.S. Army presented to a Veterans Affairs chiropractic clinic with chronic cervical pain and radiculopathy. She had previously undergone CTDR surgery of the C5–6 disk 9 years earlier, but the pain had become severe and radicular symptoms had returned in the upper left extremity. Imaging taken before the chiropractic referral demonstrated significant joint space narrowing and disk herniation of the C6–7 disk with protrusion to the left side.
Intervention and outcome: The patient received spinal manipulative therapy, trigger-point therapy, and manual traction to the cervical spine. However, these treatments were not effective in reducing her cervical pain and radiculopathy. She then opted for CTDR of the C6–7 disk. After surgery, the patient reported that radicular symptoms were mostly relieved and cervical pain had decreased by 50%. After 6 additional spinal manipulative therapy treatments, she reported having no neurologic symptoms and that her pain had decreased more than 70% from presurgery levels.
Conclusion: This case report is the first reported example of chiropractic care after cervical total disk replacement (CTDR) within an integrated health care environment. The patient's cervical pain and radiculopathy improved with CTDR along with postsurgical chiropractic care.
There is more like this @ our:

CHRONIC NECK PAIN Section and the:

NON-PHARMACOLOGIC THERAPY Section and the: