Complementary and Integrated Health Approaches: What Do Veterans Use and Want
---
SOURCE:   J Gen Intern Med. 2019 (Apr 22) [Epub]

Stephanie L. Taylor, PhD, Katherine J. Hoggatt, MPH, and Benjamin Kligler, MD, MPH
Center for the Study of Healthcare Innovation,
Implementation and Policy,
Greater Los Angeles VA Healthcare System,
Los Angeles, CA, USA.
---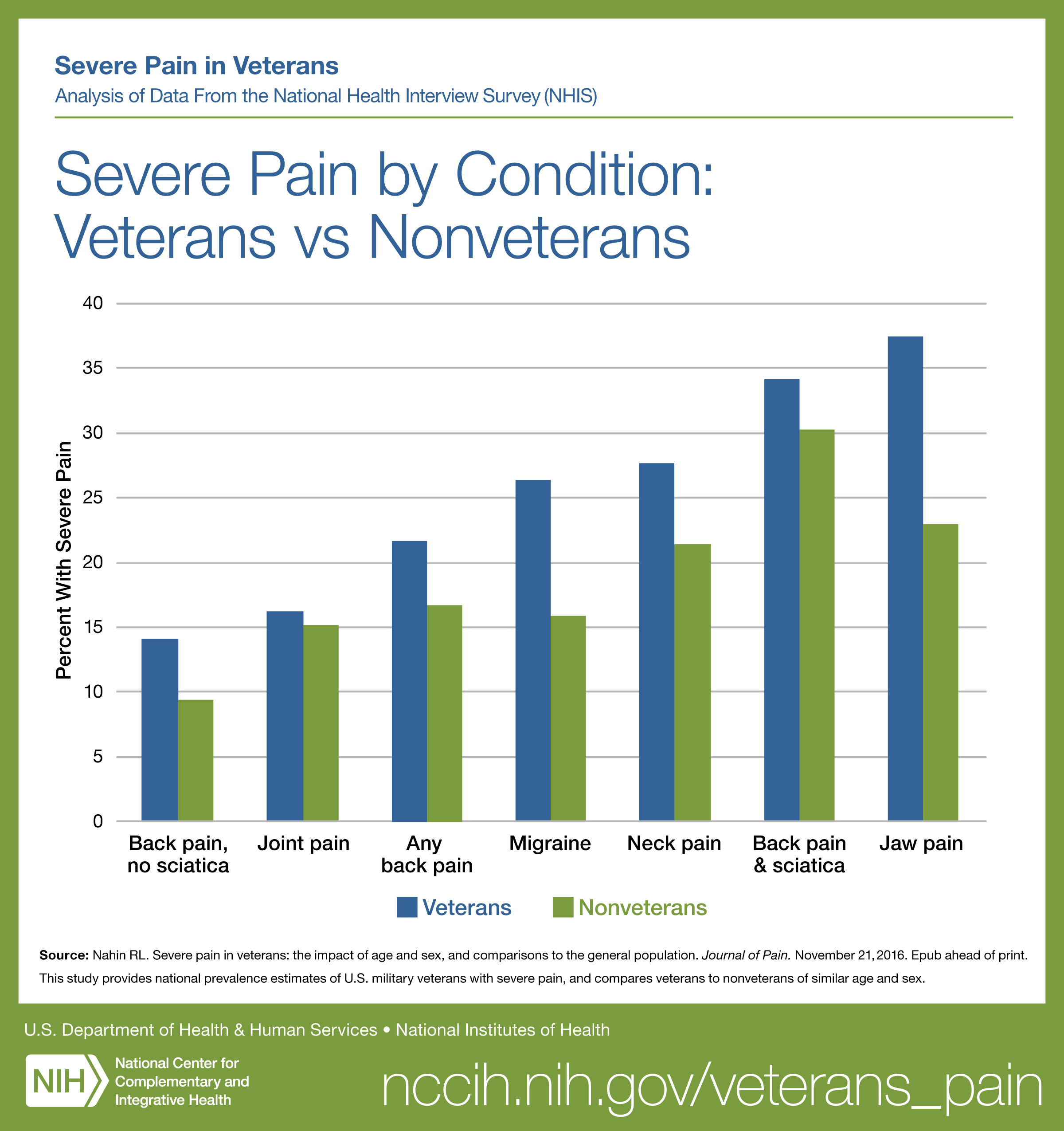 OBJECTIVES:   Non-pharmacological treatment options for common conditions such as chronic pain, anxiety, and depression are being given increased consideration in healthcare, especially given the recent emphasis to address the opioid crisis. One set of non-pharmacological treatment options are evidence-based complementary and integrative health (CIH) approaches, such as yoga, acupuncture, and meditation. The Veterans Health Administration (VHA), the nation's largest healthcare system, has been at the forefront of implementing CIH approaches, given their patients' high prevalence of pain, anxiety, and depression. We aimed to conduct the first national survey of veterans' interest in and use of CIH approaches.
METHODS:   Using a large national convenience sample of veterans who regularly use the VHA, we conducted the first national survey of veterans' interest in, frequency of and reasons for use of, and satisfaction with 26 CIH approaches (n = 3346, 37% response rate) in July 2017.
RESULTS:   In the past year, 52% used any CIH approach, with 44% using massage therapy, 37% using chiropractic, 34% using mindfulness, 24% using other meditation, and 25% using yoga. For nine CIH approaches, pain and stress reduction/relaxation were the two most frequent reasons veterans gave for using them. Overall, 84% said they were interested in trying/learning more about at least one CIH approach, with about half being interested in six individual CIH approaches (e.g., massage therapy, chiropractic, acupuncture, acupressure, reflexology, and progressive relaxation). Veterans appeared to be much more likely to use each CIH approach outside the VHA vs. within the VHA.
There are more articles like this @ our: