Agents of Change: How Do Complementary and Alternative Medicine Providers Play a Role in Health Behavior Change?
---
SOURCE:   Altern Ther Health Med. 2011 (Jan); 17 (1): 22–30

Pamela A. Williams-Piehota, PhD; Fuschia M. Sirois, PhD; Carla M. Bann, PhD; Karen B. Isenberg, MPH; Edith G. Walsh, PhD
RTI International,
Research Triangle Park,
North Carolina, USA.
---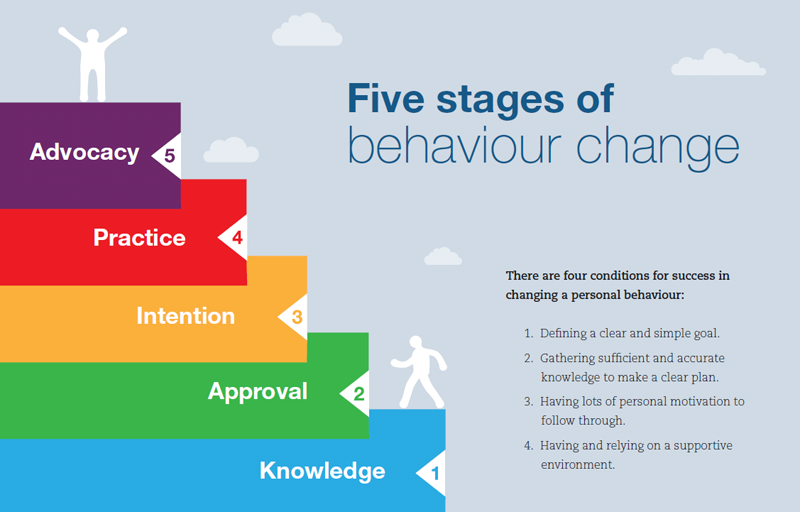 BACKGROUND:   Recent investigations indicate that complementary and alternative medicine (CAM) use may be conducive to health behavior change.
OBJECTIVE:   The goal of this study was to investigate how this change occurs.
METHODS:   Using Social Cognitive Theory (SCT) and Self-determination Theory (SDT) as guiding frameworks, we surveyed a convenience sample of 216 CAM consumers abouttheir CAM therapy and iors and conducted focus groups with 36 CAM consumers.
RESULTS:   Consumers reported encouragement from providers and improved energy resulting from treatments as reasons for making health behavior changes. Multivariate analysis showed that increased odds of self-reported dietary change were significantly associated with increasing body awareness as a result of therapy, endorsing the statement that sustained improvement for their health conditions required self-care, using an acupuncturist, and being 44 years or younger. Comparable results were found for exercise change, except using an acupuncturist was a significant negative predictor and age was not significant. Focus group findings echoed these themes.
There are more articles like this @ our:
CONCLUSION:   This initial investigation into how CAM providers may play a role in health behavior change suggests that provider support, increased responsibility for one's health, and the CAM treatments themselves contribute to behavior change, although additional research in this area is warranted.
---
From the FULL TEXT Article:
Background
The importance of healthy dietary and physical activity behaviors for primary and secondary prevention of disease is well documented. Physical inactivity and unhealthy diet are major contributors to the obesity epidemic in the United States and worldwide, [1] with more than a quarter of US adults not engaging in any leisure-time physical activity and less than a quarter eating the recommended daily amount of fruits and vegetables. [2] Despite the importance of these behaviors for promoting and maintaining health, getting people to make positive health behavior changes remains a challenge.
Emerging research indicates that the use of complementary and alternative medicine (CAM) may be one possible avenue for changing health behaviors. The desire to maintain and improve health and physical fitness levels is an often-reported reason for using CAM. [3, 4] CAM use is associated with the practice of positive health behaviors [5, 6] and may be conducive to health behavior change. [7] However, how this change occurs — through the support of CAM providers, as part of increased responsibility for one's health, or facilitated by the outcomes of CAM therapies — has not been investigated previously. This study explores how CAM providers play a role in health behavior change.
      Complementary and Alternative Medicine Use and Health Behaviors
---
Read the rest of this Full Text article now!
---