Doctors of Chiropractic Working with or within Integrated Healthcare Delivery Systems: A Scoping Review Protocol
---
SOURCE: BMJ Open 2021 (Jan 25); 11 (1): e043754
Eric J Roseen, Bolanle Aishat Kasali, Kelsey Corcoran, Kelsey Masselli, Lance Laird, Robert B Saper, Daniel P Alford, Ezra Cohen, Anthony Lisi, Steven J Atlas, Jonathan F Bean, Roni Evans, André Bussières
Department of Family Medicine,
Boston University School of Medicine and
Boston Medical Center,
Boston, MA, USA
---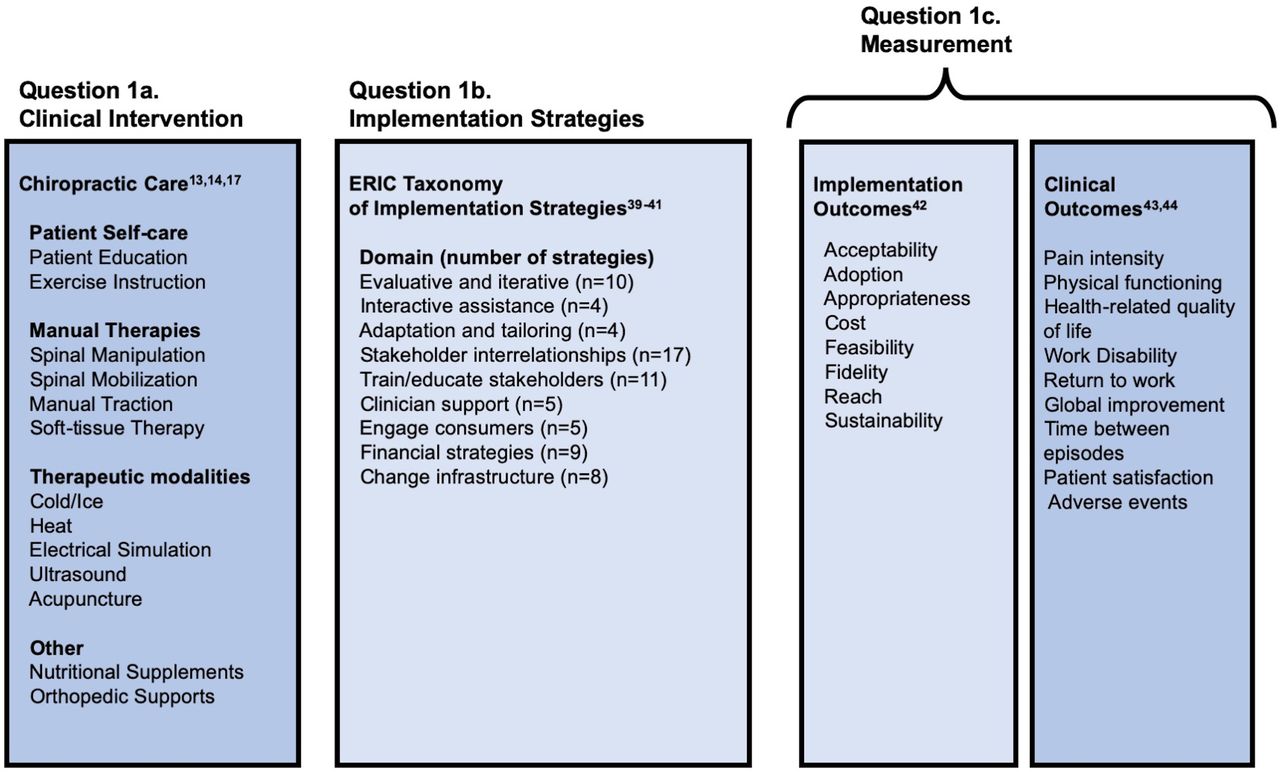 ---
Introduction: Back and neck pain are the leading causes of disability worldwide. Doctors of chiropractic (DCs) are trained to manage these common conditions and can provide non-pharmacological treatment aligned with international clinical practice guidelines. Although DCs practice in over 90 countries, chiropractic care is rarely available within integrated healthcare delivery systems. A lack of DCs in private practice, particularly in low-income communities, may also limit access to chiropractic care. Improving collaboration between medical providers and community-based DCs, or embedding DCs
Methods and analyses: This scoping review will map studies of DCs working with or within integrated healthcare delivery systems. We will use the recommended six-step approach for scoping reviews. We will search three electronic data bases including Medline, Embase and Web of Science. Two investigators will independently review all titles and abstracts to identify relevant records, screen the full-text articles of potentially admissible records, and systematically extract data from selected articles. We will include studies published in English from 1998 to 2020 describing medical settings that have established formal relationships with community-based DCs (eg, shared medical record) or where DCs practice in medical settings. Data extraction and reporting will be guided by the Proctor Conceptual Model for Implementation Research, which has three domains: clinical intervention, implementation strategies and outcome measurement. Stakeholders from diverse clinical fields will offer feedback on the implications of our findings via a web-based
There is more like this @ our:

INTEGRATED HEALTH CARE Section and the:

NON-PHARMACOLOGIC THERAPY Section and the:

Ethics and dissemination: Ethics approval will not be obtained for this review of published and publicly accessible data, but will be obtained for the web-based survey. Our results will be disseminated through conference presentations and a peer-reviewed publication. Our findings will inform implementation strategies that support the adoption of chiropractic care within integrated healthcare delivery systems.
Keywords: back pain; complementary medicine; general medicine (see internal medicine); musculoskeletal disorders; organisation of health services; rehabilitation medicine.