An Overview of Systematic Reviews of Complementary and Alternative Therapies for Infantile Colic
---
SOURCE:   Systematic Reviews 2019 (Nov 11)

Rachel Perry, Verity Leach, Chris Penfold & Philippa Davies
National Institute for Health Research Bristol Biomedical Research Centre,
University Hospitals Bristol NHS Foundation Trust and University of Bristol,
Nutrition Theme, 3rd Floor, Education & Research Centre,
Upper Maudlin Street,
Bristol, BS2 8AE, UK.
---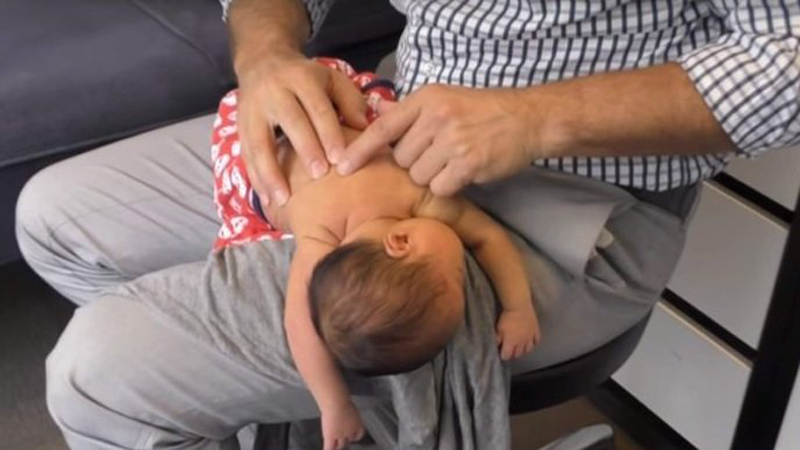 BACKGROUND:   Infantile colic is a distressing condition characterised by excessive crying in the first few months of life. The aim of this research was to update the synthesis of evidence of complementary and alternative medicine (CAM) research literature on infantile colic and establish what evidence is currently available.
METHODS:   Medline, Embase and AMED (via Ovid), Web of Science and Central via Cochrane library were searched from their inception to September 2018. Google Scholar and OpenGrey were searched for grey literature and PROSPERO for ongoing reviews. Published systematic reviews that included randomised controlled trials (RCTs) of infants aged up to 1 year, diagnosed with infantile colic using standard diagnostic criteria, were eligible. Reviews of RCTs that assessed the effectiveness of any individual CAM therapy were included. Three reviewers were involved in data extraction and quality assessment using the AMSTAR-2 scale and risk of bias using the ROBIS tool.
There are more articles like this @ our:
RESULTS:   Sixteen systematic reviews were identified. Probiotics, fennel extract and spinal manipulation show promise to alleviate symptoms of colic, although some concerns remain. Acupuncture and soy are currently not recommended. The majority of the reviews were assessed as having high or unclear risk of bias and low confidence in the findings.
CONCLUSION:   There is clearly a need for larger and more methodologically sound RCTs to be conducted on the effectiveness of some CAM therapies for IC. Particular focus on probiotics in non-breastfed infants is pertinent.
SYSTEMATIC REVIEW REGISTRATION:   PROSPERO: CRD42018092966.
KEYWORDS:   AMSTAR; Colic; Complementary and alternative medicine; Overview; ROBIS; Systematic reviews
---
From the FULL TEXT Article
Background
Description of the condition
Infantile colic (IC) is a common childhood condition affecting 5% to 20% of infants worldwide. [1, 2] In 2016, the new Rome IV criteria for colic defined it as 'an infant who is less than five months of age when symptoms start and stop; recurrent and prolonged periods of infant crying, fussing or irritability reported by caregivers that occur without any obvious cause and cannot be prevented or resolved by caregivers; no evidence of infant failure to thrive, fever or illness [3]'. Prior to this, colic the was most commonly diagnosed using the Wessel 'rule of three' criteria. [4]
Much research has been conducted over the past 50 years to try to establish the underlying aetiology. Formula intolerance, immaturity of gastrointestinal tract, food allergies, intestinal cramping or excessive gas formation have all been suggested [5], alongside psychosocial causes, e.g. maternal anxiety and maternal-infant bonding issues [6], but its pathophysiology remains unclear. Although it is considered a self-limiting condition, it can be distressing for both parents and babies.
      Conventional treatment options
Our lack of understanding of IC makes it difficult to find an effective treatment. Current conventional treatments include dietary (particularly mother's diet), physical, behavioural and pharmacological. With little evidence to support the first three approaches, the medication Simethicone is commonly used. However, this is no longer recommended on the NHS website. [7]
      CAM treatment options
Dissatisfaction with conventional health care and shortage of treatment options may lead parents to seek complementary and alternative (CAM) healthcare for their infants. CAM has been defined as '… diagnosis, treatment and/or prevention which complements mainstream medicine by contributing to a common whole, by satisfying a demand not met by orthodoxy or by diversifying the conceptual framework of medicine'. [8]
New parents in particular find IC stressful, resulting in high usage of CAM in this population. [9] Thus, further investigation is needed to evaluate the effectiveness and safety of CAM approaches and treatments. Information and advice regarding the treatment or management of colic is currently available to parents from a wide range of generally unregulated sources (e.g. websites) often which make claims that have no empirical support. [10] The main CAMs used for IC are probiotics, spinal manipulation, herbal medicine and acupuncture. A description of each alongside its justification for use in colic can be found in Additional file 1.
---
Read the rest of this Full Text article now!
---