A Survey of American Chiropractic Association Members' Experiences, Attitudes, and Perceptions of Practice in Integrated Health Care Settings
---
SOURCE:   J Chiropractic Medicine 2015 (Dec); 14 (4): 227–239
---
Leo J. Bronston, DC, Lauren E. Austin-McClellan, DC, MS, Anthony J. Lisi, DC, Kevin C. Donovan, DC, and Walter W. Engle, DC
University of Bridgeport College of Chiropractic,
Bridgeport, CT;
Staff Chiropractor,
VA Connecticut Healthcare System,
West Haven, CT.
---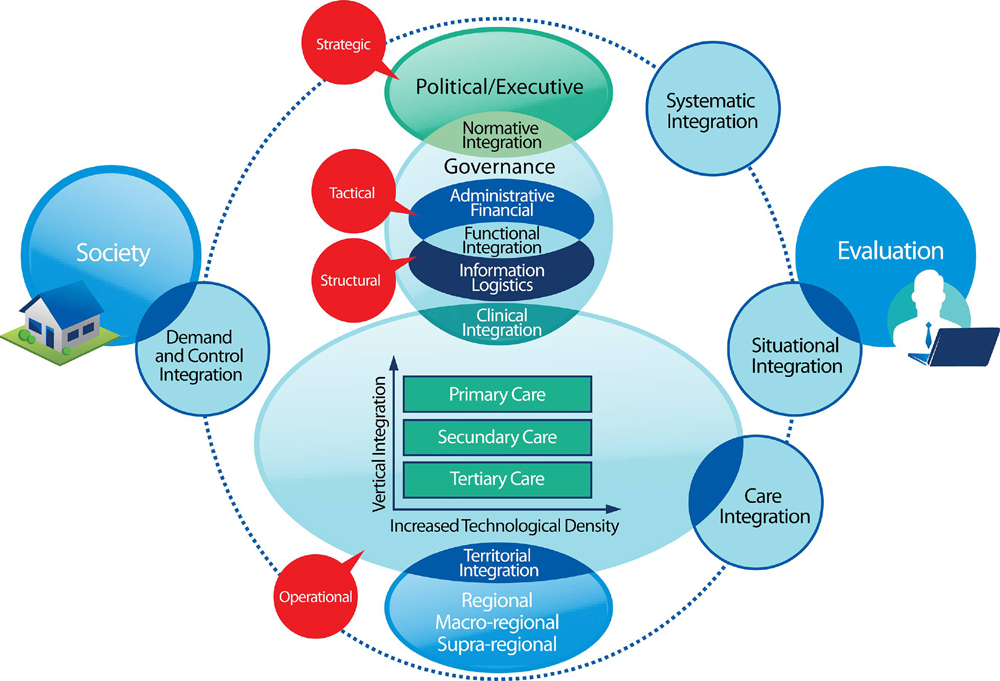 OBJECTIVE:   The purpose of this study is to examine the self-report of experiences, attitudes, and perceived educational needs of American Chiropractic Association members regarding practice in integrated health care settings.
METHODS:   This was a descriptive observational study of the American Chiropractic Association members. Participants completed an electronic survey reporting their current participation and interest in chiropractic integrated practice.
RESULTS:   The survey was completed in 2011 by 1142 respondents, for a response rate of 11.8%. The majority of respondents (82.9%) did not currently practice in an integrated setting, whereas 17.1% did. Those practicing in various integrated medical settings reported delivering a range of diagnostic, therapeutic, and case management services. Participation in administrative and scholarly activities was less common. Respondents not practicing in integrated settings reported being interested in delivering a very similar array of clinical services. Doctors of chiropractic practicing in hospital or outpatient medical facilities reported frequent engagement in interprofessional collaboration. Both nonintegrated and integrated respondents reported very similar educational interests on a range of clinical topics.
There are more articles like this @ our:
CONCLUSION:   The findings of this survey provide insight into the experiences, participation, and interests in integrated clinical practice for members of the American Chiropractic Association.
KEYWORDS:   Chiropractic; Cooperative behavior; Delivery of health care, integrated; Interdisciplinary communication
---
From the FULL TEXT Article:
Introduction
Over the past decade, the chiropractic profession has seen expanded collaboration with and participation in mainstream health care delivery systems. Previous investigators have described chiropractic clinical services in the Department of Veterans Affairs, the Department of Defense, and private health care systems. [1–10] It has been recommended by the Institute of Alternative Futures that the chiropractic profession continue to emphasize integration into mainstream health care to ensure a strong future. [11] However, integrating new providers into established health care settings is a difficult task; and the resulting health care structures, processes, and outcomes can vary considerably. [11–14] Although there is some knowledge of the participation of doctors of chiropractic (DCs) in various integrated medical systems, the phenomenon continues to develop and broaden without national coordination. Consequently, a clear description of integrated clinical practice characteristics has not been presented. This lack of baseline knowledge presents an impediment to analyzing and maximizing the value of current integration efforts and supporting further integration. [9] Because there are limited opportunities for DCs to train in integrated medical systems, either as students or postgraduates, unmet educational needs may exist among these providers.
Collaboration in practice between medical doctors (MDs) and DCs is growing; thus, it is important to understand how these professions work together successfully and to examine characteristics of current integrated approaches to identify features that can be assessed, modeled, and/or implemented in other settings. [8, 9]
Therefore, the purpose of this study was to assess a self-report of participating American Chiropractic Association (ACA) members' experiences, attitudes, and perceived educational needs regarding practice in mainstream integrated medical settings.
---
Read the rest of this Full Text article now!
---