The Role of Vitamins and Minerals in Energy Metabolism and Well-being
---
SOURCE:   J Int Med Res. 2007 (May); 35 (3):   277–289

Huskisson E, Maggini S, Ruf M.
King Edward VII Hospital,
London, UK.
---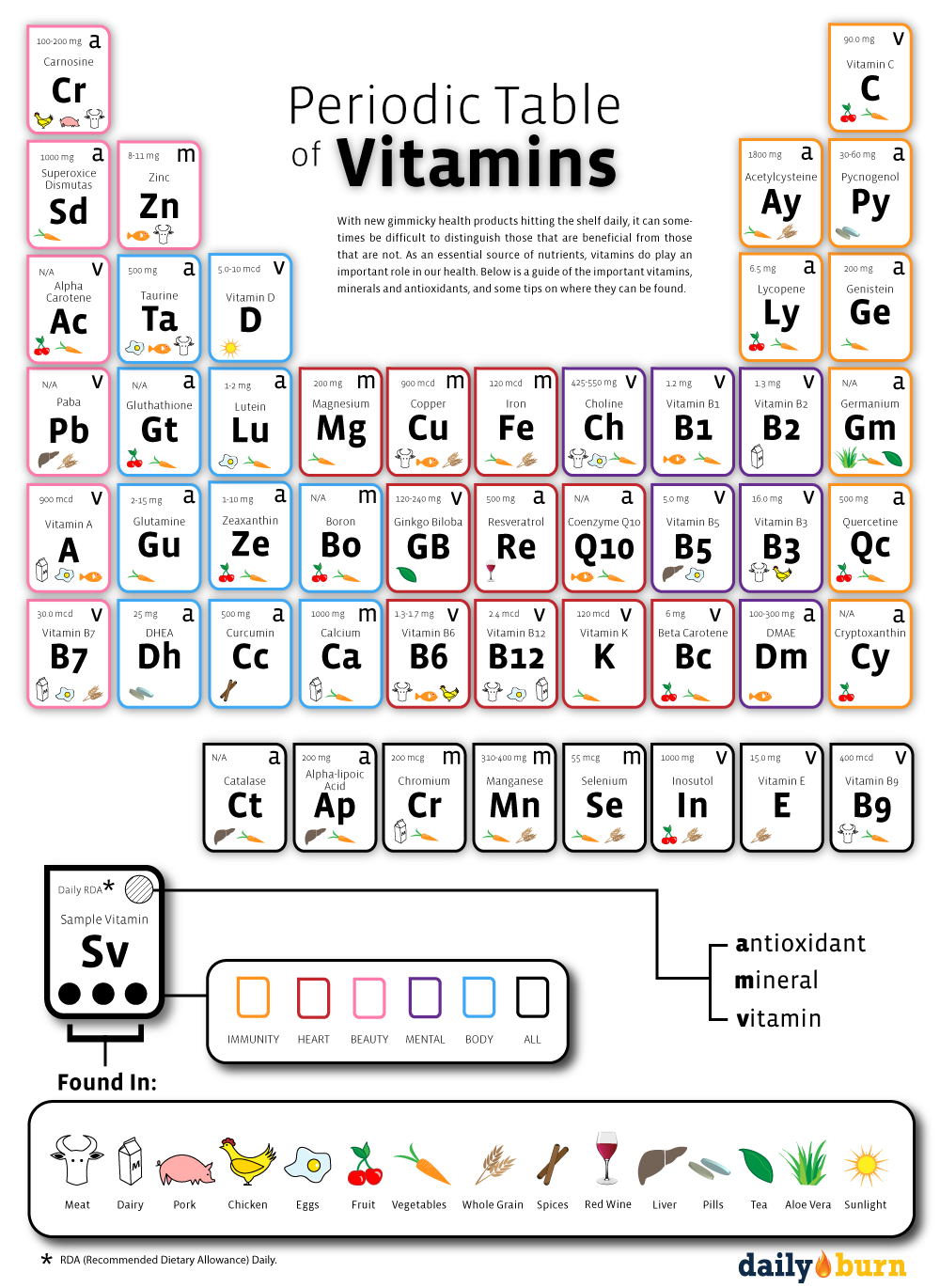 Physicians are frequently confronted with patients complaining of fatigue, tiredness and low energy levels. In the absence of underlying disease, these symptoms could be caused by a lack of vitamins and minerals. Certain risk groups like the elderly and pregnant women are well-recognized. Our aim was, therefore, to find out if other, less well-established groups might also be at risk.
Thus, the objectives of this review are: to describe the inter-relationship between micronutrients, energy metabolism and well-being; identify risk groups for inadequate micronutrient intake; and explore the role of micronutrient supplementation in these groups. A review of the literature identified an important group at risk of inadequate micronutrient intake: young adults, often women, with a demanding lifestyle who are physically active and whose dietary behaviour is characterized by poor choices and/or regular dieting. Micronutrient supplementation can alleviate deficiencies, but supplements must be taken for an adequate period of time.
---
From the FULL TEXT Article:
Introduction
Every doctor is familior wi1b the patient who presents complaining of a lack of energy. tiredness and exhaustion, and for whom thorough examination and even routine laboratory tests do not provide a satisfactory explanation for their symptoms. Without any underlying diseases, might these symptoms be caused by a lack of vitamins and minerals?
There are more articles like this @ our: