Return to Work a Bumpy Road: A Qualitative Study on Experiences of Work Ability and Work Situation in Individuals with Chronic Whiplash-associated Disorders
---
SOURCE: BMC Public Health 2021 (Apr 23); 21 (1): 785
---
A Peolsson, A Hermansen, G Peterson, E Nilsing Strid
Department of Health, Medicine and Caring Sciences,
Unit of Physiotherapy,
Linköping University,
Linköping, Sweden.
---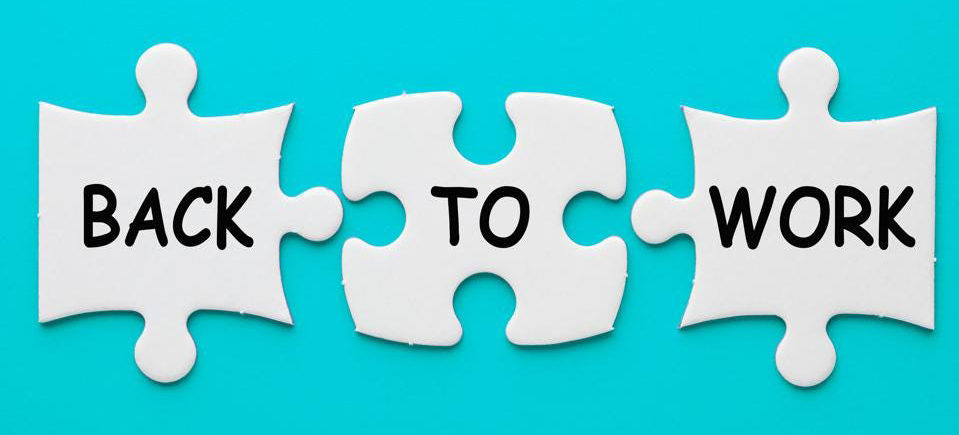 ---
Background: Work resumption is a big challenge in the rehabilitation process for individuals with whiplash-associated disorders (WAD). To better meet the needs of individuals with WAD in their return to work process, more knowledge on their experiences and perspectives is needed. The aim of this study was to explore the experiences of work ability and the work situation of individuals who participated in a neck-specific exercise programme for chronic WAD.
Methods: This qualitative study has an exploratory and descriptive design based on data collected through open-ended interviews with 17 individuals with chronic WAD. Data were analysed inductively using conventional content analysis.
Results: Analysis of the data yielded the following five categories related to the participants' narratives on their experiences of work ability and their work situation: Return to work – a process of setbacks and bureaucracy; The need to be understood by health care professionals, and to receive a treatment plan; Individual resources are important for work ability; The consequences of reduced work ability; and Working conditions are important for work ability.
There are more articles like this @ our:
WHIPLASH Section
Conclusion: Individuals with chronic WAD often struggle to return to work. Emotional and practical support from stakeholders is imperative and needs to be strengthened. Participating in a neck-specific exercise programme, including being acknowledged and receiving information about WAD, could positively affect the work ability of WAD sufferers. This study has provided management strategies to improve the ability to work for individuals with chronic WAD, and highlights the need to incorporate a healthy and sustainable return to work in the rehabilitation of individuals with WAD, thereby making their return to work a success.
Keywords: Neck pain; Occupational health; Qualitative research; Return to work; Whiplash injuries.

---
The FULL TEXT Article:
Background
Individuals with chronic with whiplash-associated disorders (WAD) experience a variety of symptoms, including pain and disability, leading to financial consequences for themselves, their employer, and society. [1–3]
These individuals return to work more slowly, and their return to work rate is lower, compared with individuals sick-listed with other musculoskeletal disorders. [3, 4] Approximately 50% of those with WAD who return to work experience ongoing pain and disability [5], which may affect their work ability. [6]
Poor work ability is related to the personal factors higher age, neck pain, multiple pain locations, cognitive dysfunction, low health-related quality of life, and pessimistic illness perceptions [7–10] as well as work-related stress and work dissatisfaction. [7] Circularly associations have been found between pain relief, functional improvement, and improvement in work capacity (measured as working hours/week) [11]; however, there are few studies evaluating the effect of rehabilitation on work ability for individuals with chronic WAD, and thus far the effect is inconclusive. [12–14] Adams et al. reported only marginal improvement in work ability despite rehabilitation. [12] Work ability was, however, improved after a multi-professional rehabilitation programme with cognitive behavioural therapy [13] and after neck-specific exercises with and without a behavioural approach. [14]