Experiences With Chiropractic Care for Patients With Low Back or Neck Pain
---
SOURCE:   J Patient Exp 2020 Jun;   7 (3):   357–364
---
Ron D Hays, PhD, Cathy D Sherbourne, PhD, Karen L Spritzer, BS, Lara G Hilton, PhD, MPH,
Gery W Ryan, PhD, Ian D Coulter, PhD, and Patricia M Herman, ND, PhD
Division of General Internal Medicine & Health Services Research,
UCLA Department of Medicine,
Los Angeles, CA, USA.
---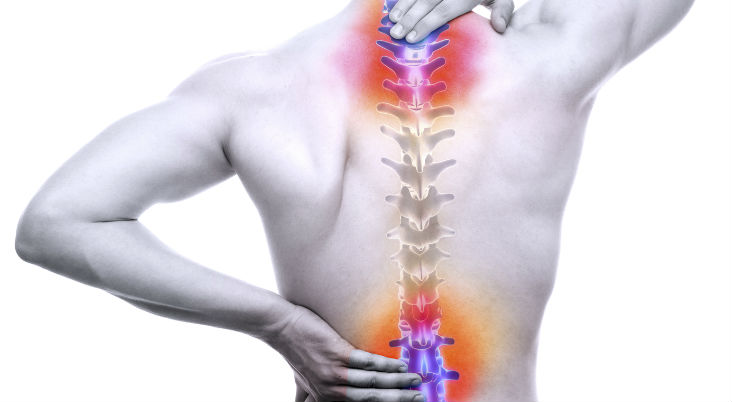 ---
Background:   Musculoskeletal disorders are the second leading cause of disability worldwide.
Objective:   Examine experiences of chiropractic patients in the United States with chronic low back or neck pain.
Method: &nbsp Observational study of 1853 chronic low back pain and neck pain patients (74% female) who completed an online questionnaire at the 3-month follow-up that included Consumer Assessment of Healthcare Providers and Systems (CAHPS) items assessing their experiences with care.
Results:   We found similar reports of communication for the chiropractic sample and patients in the 2016 CAHPS National Database, but 85% in the database versus 79% in the chiropractic sample gave the most positive response to the time spent with provider item. More patients in the CAHPS database rated their provider at the top of the scale (8 percentage points). More chiropractic patients reported always getting answers to questions the same day (16 percentage points) and always being seen within 15 minutes of their appointment time (29 percentage points).
Conclusions:   The positive experiences of patients with chronic back and neck pain are supportive of their use of chiropractic care.
There are more articles like this @ our:

CHRONIC NECK PAIN Section and our
KEYWORDS:   CAHPS; chiropractic; chronic pain; patient experience.
---
From the FULL TEXT Article:
Introduction
Musculoskeletal disorders are among the most prevalent health problems and the second leading cause of disability worldwide. [1] Low back pain prevalence for adults in the United States is about 20%. [2] Mafi et al [3] found that in contrast to national guidelines, "management of routine back pain increasingly has relied on advanced diagnostic imaging, referrals to other physicians, and use of narcotics, with a concomitant decrease in nonsteroidal anti-inflammatory drug (NSAID) or acetaminophen use and no change in physical therapy referrals" (p. 1580). They concluded that treatment of back pain represented an area of potential health-care cost savings in the future.
More than 50% of US adults have sought care from a chiropractor and about 30% of those with spinal pain in the United States have used chiropractic care. [4] Spinal manipulation is recommended by the American College of Physicians as a noninvasive treatment of low back pain. [5] A recent study found that chiropractic care for patients with chronic low back pain or neck pain was associated with significant 3-month improvements in all PROMIS-29 v2.0 health-related quality of life measures except emotional distress. [6]
High levels of patient satisfaction with chiropractic treatment have been consistently reported. [7–10] For example, the average score on the 14-item chiropractic satisfaction questionnaire (administered using a 7-category response scale (very poor, poor, fair, good, very good, excellent, the best) in a sample of 486 patients of 44 chiropractors was in-between excellent and the best. [8] Another study found that satisfaction of chiropractic patients with chronic low back pain was higher than that of patients of family physicians. [11] But the sample consisted of only 71 chiropractic patients and 35 family medicine patients and used an ad hoc measure of satisfaction with ceiling effects (eg, 100% of the chiropractic patients agreed that the chiropractor felt their pain was real). A more recent study of 5,422 members of the Gallup panel found that the majority perceived chiropractic care to be effective in treating back and neck pain and that chiropractors were trustworthy. [4]
A robust comparison of chiropractic patient and medical patient care experiences requires use of a standardized measure. The Consumer Assessment of Healthcare Providers and Systems (CAHPS) project has advanced scientific understanding of the patient experience of care by developing standardized surveys that are in wide use throughout the United States. The CAHPS survey items represent what consumers value and for which they are the best source of information. The CAHPS Clinician & Group Survey is used extensively to assess ambulatory care delivered by provider groups and individual health-care providers. [12, 13]
We conducted an observational study of a sample of chronic low back pain and neck pain patients to evaluate their perceptions of the chiropractic care received. We administered CAHPS Clinician & Group Survey 3.0 items and supplemented them with other items appropriate for chiropractic care. This study provides information on the experiences of a national sample of chiropractic patients in the United States with chronic pain. These data were collected as part of a project to evaluate the appropriateness of manipulation and mobilization for chronic low back pain and neck pain.
---
Read the rest of this Full Text article now!
---