Chiropractic Spinal Manipulation for Low Back Pain of Pregnancy: A Retrospective Case Series
---
SOURCE:   J Midwifery Womens Health 2006 (Jan); 51 (1): e7-10

Anthony J. Lisi
University of Bridgeport College of Chiropractic.
---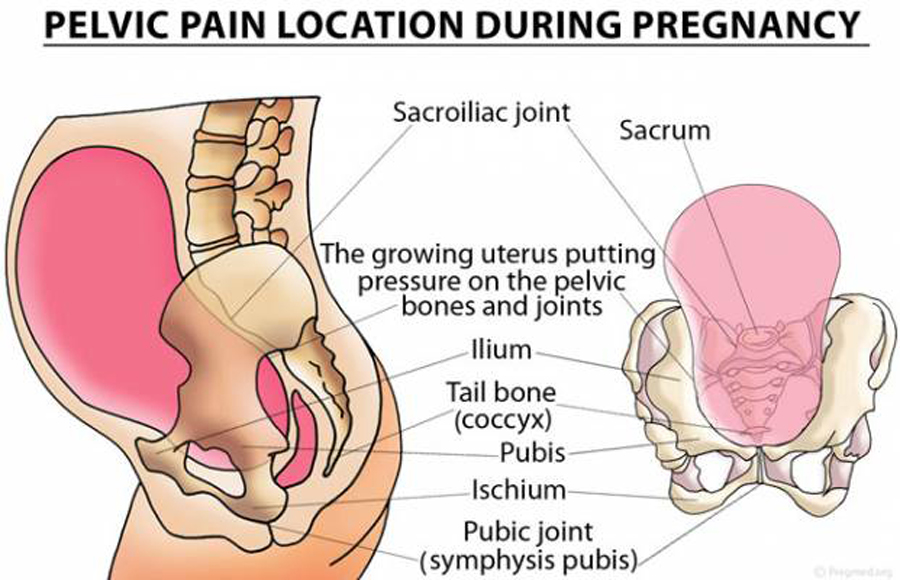 Low back pain is a common complaint in pregnancy, with a reported prevalence of 57% to 69% and incidence of 61%. Although such pain can result in significant disability, it has been shown that as few as 32% of women report symptoms to their prenatal provider, and only 25% of providers recommend treatment. Chiropractors sometimes manage low back pain in pregnant women; however, scarce data exist regarding such treatment. This retrospective case series was undertaken to describe the results of a group of pregnant women with low back pain who underwent chiropractic treatment including spinal manipulation. Seventeen cases met all inclusion criteria.
The overall group average Numerical Rating Scale pain score decreased from 5.9 (range 2-10) at initial presentation to 1.5 (range 0-5) at termination of care. Sixteen of 17 (94.1%) cases demonstrated clinically important improvement. The average time to initial clinically important pain relief was 4.5 (range 0-13) days after initial presentation, and the average number of visits undergone up to that point was 1.8 (range 1-5). No adverse effects were reported in any of the 17 cases. The results suggest that chiropractic treatment was safe in these cases and support the hypothesis that it may be effective for reducing pain intensity.
---
From the FULL TEXT Article:
INTRODUCTION
There are more articles like this @ our:

Chiropractic Pediatrics Section and the:

Female Issues and Chiropractic Page and the:
Low back pain is a very common complaint during pregnancy. European studies have reported the prevalence rate of low back pain during the 9 months of pregnancy to be from 46% to 76%. [1, 2] Recent US studies found prevalence rates of 57% and 69%. [3, 4]
The incidence of low back pain with an onset during pregnancy has been reported to be 61%. [2] It has been shown that among women with low back pain of pregnancy, 75% reported no low back pain before pregnancy. [4] In a study of women with chronic low back pain, up to 28% stated that their first episode of back pain occurred during a pregnancy. [5]
Like most cases of low back pain in general, the etiology of low back pain of pregnancy is not known. It has long been considered to be related to maternal weight gain and resulting biomechanical changes in the spine; however, epidemiologic data provide a conflicting picture. Several studies have found no relationship between onset of pain and gestational age, [2, 3, 5] and indeed, the onset of low back pain of pregnancy is often earlier than week 6 of pregnancy, with the largest proportion often between weeks 13 and 30. [2, 5] Increased lumbar lordosis is commonly considered a cause of low back pain in pregnancy. However, it has been shown that lumbar lordosis does not categorically increase in every pregnant woman; moreover, when lordosis does increase, it is not clearly related to severity of low back pain. [6-8]
---
Read the rest of this Full Text article now!
---