Diagnostic Accuracy of Videofluoroscopy for Symptomatic Cervical Spine Injury Following Whiplash Trauma
---
SOURCE:   Int J Environ Res Public Health. 2020 (Mar 5); 17 (5): E1693

Michael D. Freeman, Evan A. Katz, Scott L. Rosa, Bryan G. Gatterman, Ellen M. F. Strömmer, and Wendy M. Leith
CAPHRI School for Public Health and Primary Care,
Faculty of Health, Medicine, and Life Sciences,
Maastricht University, 6211 LM
Maastricht, The Netherlands.
---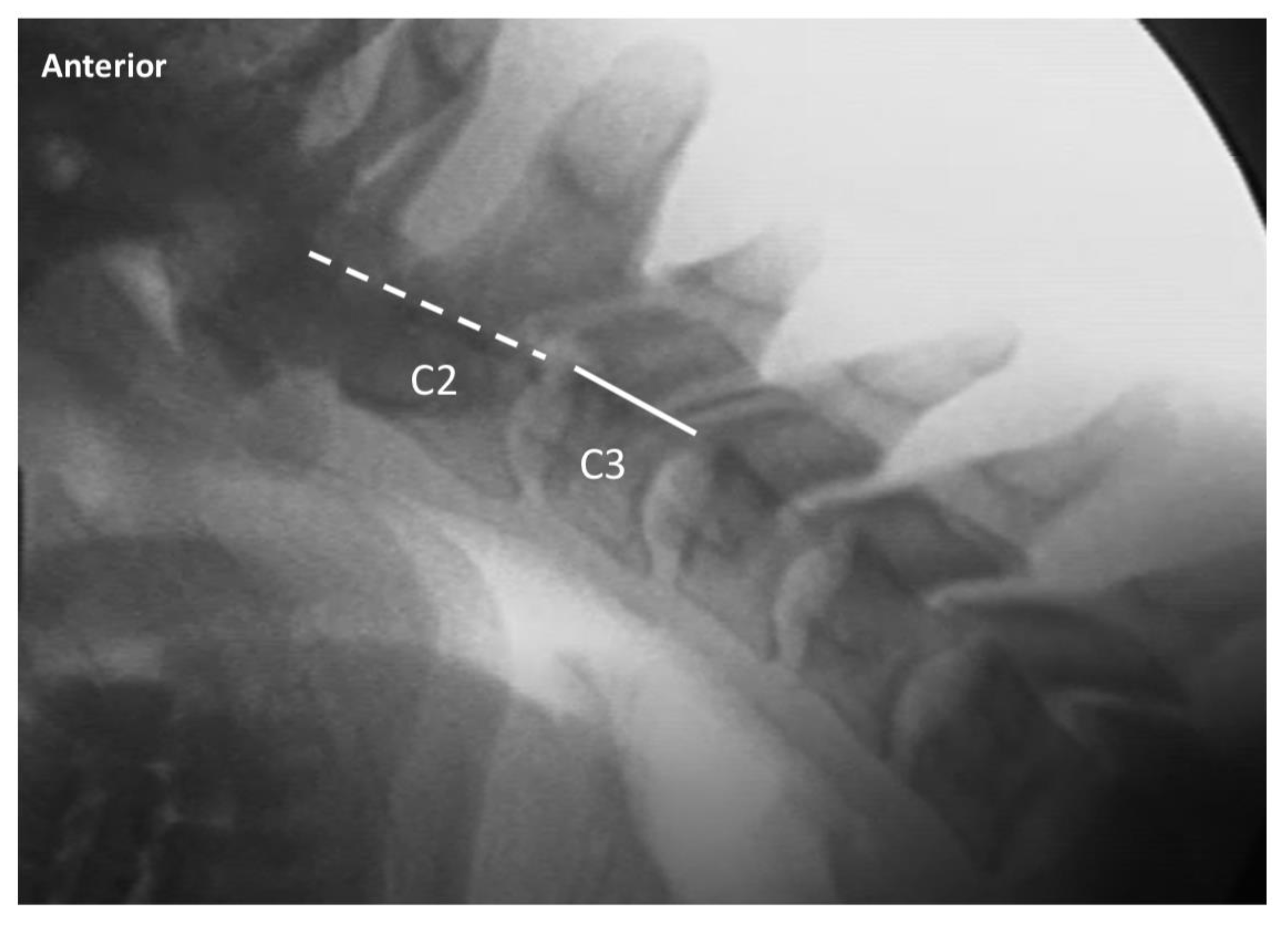 BACKGROUND:   Intervertebral instability is a relatively common finding among patients with chronic neck pain after whiplash trauma. Videofluoroscopy (VF) of the cervical spine is a potentially sensitive diagnostic tool for evaluating instability, as it offers the ability to examine relative intervertebral movement over time, and across the entire continuum of voluntary movement of the patient. At the present time, there are no studies of the diagnostic accuracy of VF for discriminating between injured and uninjured populations.
METHODS:   Symptomatic (injured) study subjects were recruited from consecutive patients with chronic (>6 weeks) post-whiplash pain presenting to medical and chiropractic offices equipped with VF facilities. Asymptomatic (uninjured) volunteers were recruited from family and friends of patients. An ethical review and oversight were provided by the Spinal Injury Foundation, Broomfield, CO.
There are more articles like this @ our:

Radiology Page and the: