Spinal Manipulation vs Prescription Drug Therapy for Chronic Low Back Pain: Beliefs, Satisfaction With Care, and Qualify of Life Among Older Medicare Beneficiaries
---
SOURCE: J Manipulative Physiol Ther 2022 (Mar 26) [EPUB]

Anupama Kizhakkeveettil, PhD, Serena Bezdjian, PhD, Eric L. Hurwitz, PhD, Ian Coulter, PhD, Scott Haldeman, PhD, James M. Whedon, DC, MS et. al
Ayurveda Medicine Department,
Southern California University of Health Sciences,
Whittier, California.

---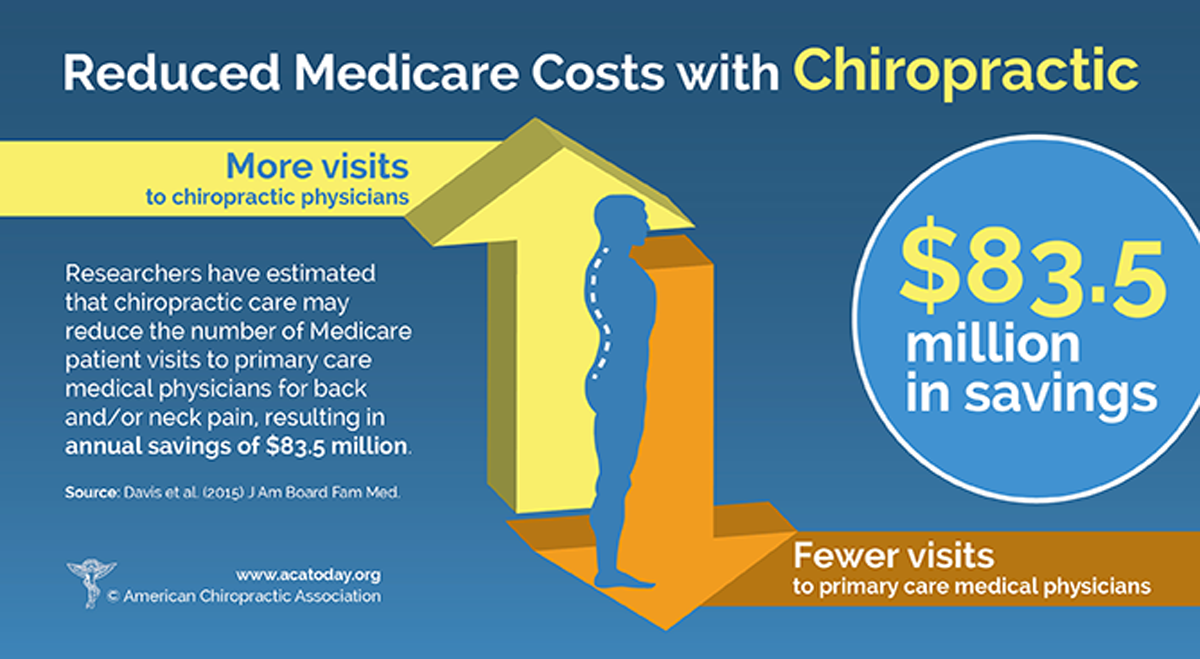 Davis (J Am Board Fam Med 2015)
---
Objective: The objective of this study was to compare patients' perspectives on the use of spinal manipulative therapy (SMT) compared to prescription drug therapy (PDT) with regard to health-related quality of life (HRQoL), patient beliefs, and satisfaction with treatment.
Methods: Four cohorts of Medicare beneficiaries were assembled according to previous treatment received as evidenced in claims data: SMT, PDT, and 2 crossover cohorts (where participants experienced both types of treatments). A total of 195 Medicare beneficiaries responded to the survey. Outcome measures used were a 0–to–10 numeric rating scale to measure satisfaction, the Low Back Pain Treatment Beliefs Questionnaire to measure patient beliefs, and the 12–item Short Form Health Survey to measure HRQoL.
Results: Recipients of SMT were more likely to be very satisfied with their care (84%) than recipients of PDT (50%; P = .002). The SMT cohort self-reported significantly higher HRQoL compared to the PDT cohort; mean differences in physical and mental health scores on the 12–item Short Form Health Survey were 12.85 and 9.92, respectively. The SMT cohort had a lower degree of concern regarding chiropractic care for their back pain compared to the PDT cohort's reported concern about PDT (P = .03).
There are more articles like this @ our:
Conclusion: Among older Medicare beneficiaries with chronic low back pain, long-term recipients of spinal manipulative therapy (SMT) had higher self-reported rates of health-related quality of life (HRQoL) and greater satisfaction with their modality of care than long-term recipients of PDT. Participants who had longer-term management of care were more likely to have positive attitudes and beliefs toward the mode of care they received.
Keywords: Analgesics, Opioid; Low Back Pain; Manipulation, Spinal; Medicare; Prescription Drugs.