U.S. Comptroller Appoints Chiropractor Christine Goertz as Chair of PCORI Board
---
SOURCE:   Patient-Centered Outcomes Research Institute

---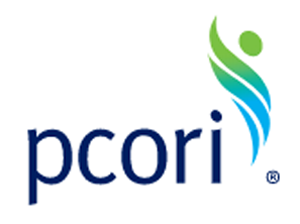 PCORI Welcomes Christine Goertz as Next Chairperson and Sharon Levine as Next Vice Chairperson of Board of Governors Statement from PCORI Executive Director Joe Selby, MD, MPH
September 17, 2019
WASHINGTON, DC — The U.S. Government Accountability Office (GAO) today announced the appointment of Christine Goertz, DC, PhD, as the next Chairperson of the Patient-Centered Outcomes Research Institute (PCORI) Board of Governors, and the appointment of Sharon Levine, MD, as the next Vice Chairperson.
Goertz, who has been a member of PCORI's Board since 2010 and its Vice Chairperson since September 2018, succeeds Grayson Norquist, MD, MSPH, as Chairperson upon his completion of a full term in this position. Norquist will continue to serve out the remainder of his current term as a Board member.
Levine, who has been a PCORI Board member since September 2010, takes over the Vice Chairperson role being vacated by Goertz. Both her and Goertz's appointments are three-year terms ending September 2022.
"We are delighted with the GAO's appointments and I look forward to continuing to work closely with Dr. Goertz and Dr. Levine in their new leadership roles," said PCORI Executive Director Joe Selby, MD, MPH. "Their complementary expertise and long histories with PCORI will serve us and our Board very well in continuing to pursue our mission of helping people make better-informed healthcare decisions through patient-centered research."
Selby also thanked Norquist "for his tireless, thoughtful, and wise leadership of the Board over the past six years during a time of significant expansion of PCORI's research funding and efforts to promote the implementation of the growing body of useful evidence it is producing. We are grateful and pleased that he will continue to share his valuable insights and expertise with PCORI through his ongoing service on the Board."
Goertz is currently the Chief Executive Officer of the Spine Institute for Quality. As of October, she will begin new positions as Professor in the Department of Orthopaedic Surgery at Duke University Medical Center and Director of System Development and Coordination for Spine Health at Duke Health.
Levine, a board-certified pediatrician, is a physician with the Southern California Permanente Medical Group. She practiced and held leadership positions within The Permanente Medical Group, a large multi-specialty group practice in California, from 1977 to 2017.
Norquist is Vice-Chair of the Emory University Department of Psychiatry and Behavioral Sciences, and Chief of Psychiatry Service at Grady Health System.
The diverse membership of PCORI's Board is appointed by the Comptroller General of the United States and represents a broad range of perspectives and collective expertise in clinical health sciences research.
and this from the ACA
September 18, 2019
U.S. Comptroller Appoints Chiropractor Christine Goertz as Chair of PCORI Board
Arlington, Va. – The American Chiropractic Association (ACA) is pleased to announce that ACA Senior Scientific Advisor Christine Goertz, DC, PhD, has been appointed by the Comptroller of the United States to a three-year term as chair of the Patient-Centered Outcomes Research Institute (PCORI) Board of Governors.
PCORI was established in 2010 as part of the Affordable Care Act to fund research to help patients, caregivers, and their health practitioners make evidence-based, patient-centered healthcare decisions. Non-drug treatment for pain is among PCORI's top research priorities.
Dr. Goertz has been a member of the PCORI board since its establishment in 2010. The board is made up of 21 representatives of the patient, general consumer, clinical, insurance, research, employer, industry, policy and other healthcare sectors. Dr. Goertz previously served in several leadership positions within the organization, including vice chair and chair of PCORI's Science Oversight and Selection committees.
"It's essential for consumers and healthcare providers to have reliable information when making healthcare decisions," said ACA President Robert C. Jones, DC. "Dr. Goertz's strong leadership skills combined with her expertise regarding comparative effectiveness research methodologies and strong commitment to evidence-based, patient-centered care make her an ideal choice to head the PCORI board at this time."
Besides her position with PCORI, Dr. Goertz is the CEO of the Spine Institute for Quality and, beginning in October, will join the faculty of the Department of Orthopaedic Surgery at Duke University Medical Center as professor and director of system development and coordination of spine health.
Previously, she served for 11 years as vice chancellor of research and health policy at Palmer College of Chiropractic and as a program official at the National Center for Complementary and Integrative Health at the National Institutes of Health.
Her 25-year research career has focused on working with multidisciplinary teams to design and implement clinical trials and health-services research studies designed to increase knowledge about the effectiveness, cost and risks associated with nonpharmacological approaches for pain management.